Description
The Double Core™ Pillow helps alleviate headaches and neck pain by helping restore the natural curve of the neck while sleeping. This contoured pillow is ideal for back sleepers looking for extra neck support throughout the night. Simply select either a medium/firm or firm/extra firm option based on the amount of support you prefer.
Constructed from precision cut, high quality foam, this pillow provides even support to the head and neck, and allows the shoulder muscles to relax. The core insert options include medium/firm or firm/extra-firm.
Core Support Levels
Blue Core: Medium Support
Black Core: Firm Support
Gold Core: Extra-Firm Support
It may take some time to adjust to this cervical pillow and immediate overuse may increase neck pain. Those who slowly ease their way into orthopedic correction, by alternating between this pillow and their current pillow, achieve the best results. Carefully follow the step-by-step instructions inlcuded with your pillow as your body adjusts to its new sleeping posture.
This pillow includes a washable cotton/polyester cover; pillow conveniently fits into your favorite standard pillowcase.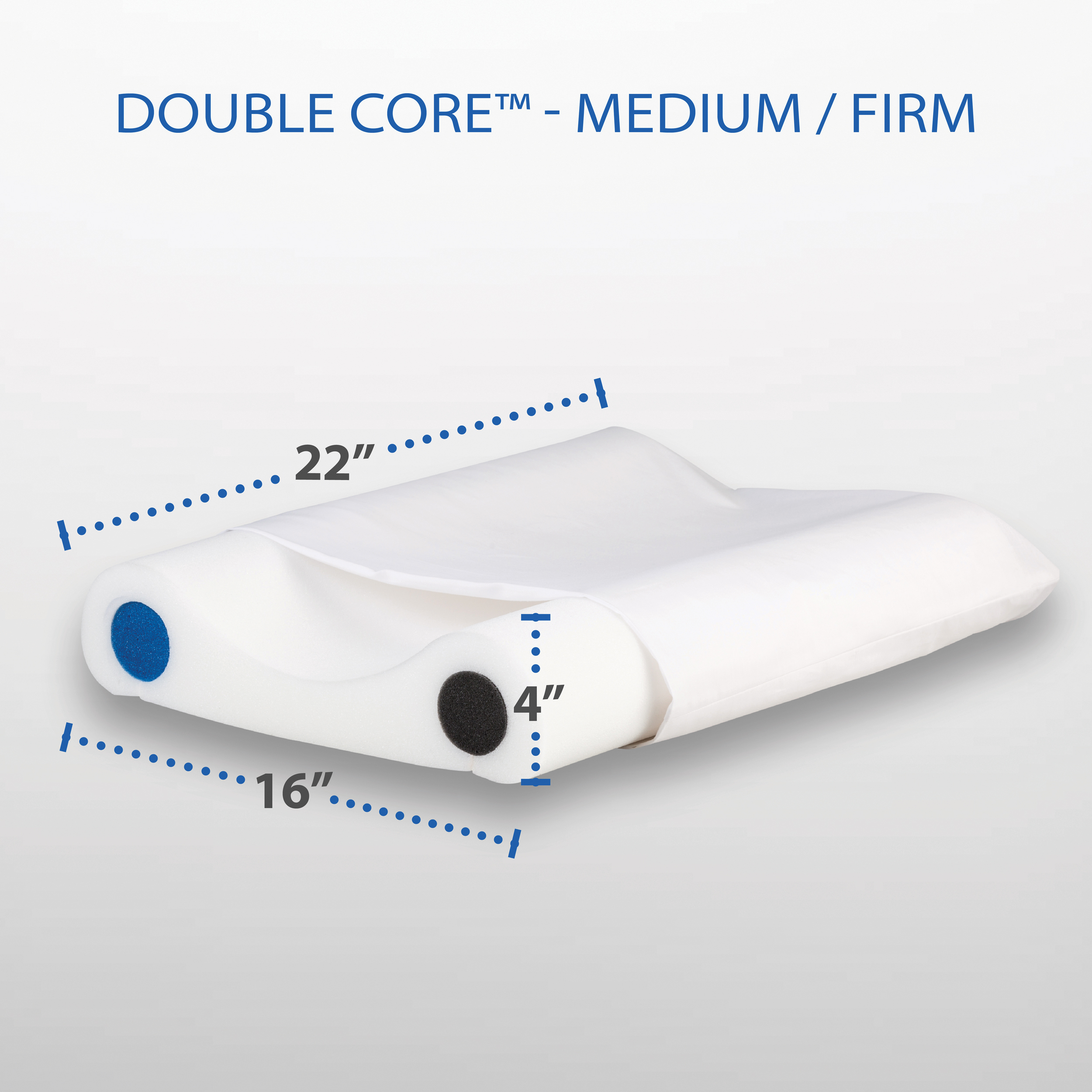 Medium / Firm
Materials:
Cover- 50 polyester/50% cotton
Filling: Polyurethane Foam
Product Size:
Product Weight:
Color: White
Firmness: Medium / Firm
Latex: This product is not made with natural rubber latex
Product Origin: Made in USA
Instructions For Use